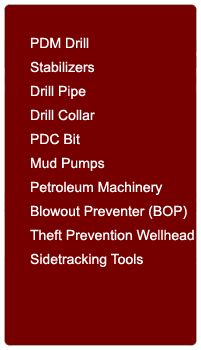 Drill Collar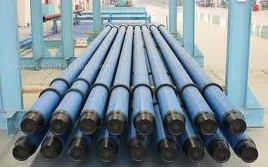 The drill collars are made with modified AISI 4145H chromium molybdenum alloy steel. These drill collar bars are full-length heat treated and water quenched to obtain ASTM A-370 mechanical properties. Full mechanical and chemical mill test certifications are supplied with all drill collars. These mill test certifications guarantee a hardness ranging from 285 to 341 BHN and an impact value of 40 ft.-lbs. at room temperature one inch below the surface.

To ensure close tolerance bores, all drill collar bars are trepanned then drifted to API specifications. Bar surface finish is ¡°as rolled¡± which is original mill finish.

Connections:

All connections are precision-machined to API specifications. API relief groove pin and bore back box stress relief are available upon request. Thread roots are cold-worked to offer a greater resistance to fatigue. All connections are phosphated to minimize galling during makeup and applied with thread storage compound. Thread protectors are installed to ensure adequate joint protection during shipment.

Spiral drill collars:

The spiral cut is added to a drill collar to prevent the likelihood of differential wall-sticking by reducing wall contact between the drill collar and the wall of the hole. The box end of the spiral collar is left uncut from 79 inches from box shoulder and the pin end is left uncut 30 inches from the pin shoulder.

When ordering or requesting quotations on drill collars, please specify:
Outside diameter, bore and length.
Size and type of connection: each end of collar and special joint features.
Slick or Spiral.
Other special features: slip and elevator recesses and/or hard band type.
Please click here to check the Drill pipe parameters, or contact us for more information.